New Mantles / Changing Atmospheres Package


by Jeremy Lopez, Matt Sorger, Barbara Yoder,
John Kilpatrick and Steven Brooks




Regular Price: $87.99
Our Normal Sale Price: $61.98


Package Sale Price: $42.99
---
Standing on the Shoulders of Giants
The Release of Mantles to the End-time Generation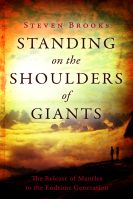 Book

by Steven Brooks

The Lord has always anointed His people, placing mantles upon them to accomplish His work through them.
Spiritually speaking, a mantle represents the presence and power of the Holy Spirit upon your life to fulfill a particular calling or destiny.
Standing on the Shoulders of Giants will teach you that:
The anointing within is a barrier and protection from the antichrist spirit.

The shoulders speak of governmental authority, "

For to us a child is born, to us a son is given, and the government will be on his shoulders

" (Isaiah 9:6 NIV).

The anointing upon a person can be increased through quality time spent in prayer and study of the Word.

The mantle of anointing of God must be highly valued and greatly appreciated by the one who receives it.

It is the Lord's will for mantles to be transferred to the next generation.
Author Steven Brooks shares both practical advice and heavenly mysteries as you journey with him through the spiritual realm.
Receive your mantle of anointing today and stand tall on the shoulders of giants!
---
New Mantles to Shift the Atmosphere
7 CD Teaching Set
(6 teaching on 7 CDs)
by Jeremy Lopez, Matt Sorger, Barbara Yoder and John Kilpatrick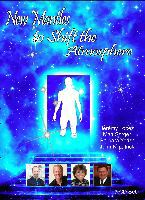 CD 1: What Mantle (Anointing) are You Walking In - Jeremy Lopez
CD 2: Changing Old Mantles to New - Matt Sorger
CD 3: The Power of Impartation and Shifting Atmospheres Part 1 - Matt Sorger
CD 3B: The Power of Impartation and Shifting Atmospheres Part 2 - Matt Sorger
CD 4: A Shift in the Atmosphere - Barbara Yoder
CD 5: Shifting Your Atmosphere - John Kilpatrick
CD 6: Shifting in Ministry and Mantles - Jeremy Lopez
---
Portals of Heaven
Teaching CD

by Jeremy Lopez
"Portals of Heaven describes Jacobs experience at Bethel and how the only way to enter the sheepfold (heavenlies) is by Christ Jesus (the true ladder). Anything else would make you a thief and a robber. Intercessors need to arise in this hour and open up the gates of the kingdom to the city or region God has given to them in their sphere of influence."
-Jeremy Lopez
---
Steven Brooks is known worldwide for his outstanding ability to preach and teach the Word of God with unusual authority and tremendous clarity. His powerful healing ministry has taken him throughout America and around the world with countless miracles as a result.
---
Jeremy Lopez is Founder and President of Identity Network International. Identity Network is an apostolic and prophetic resource website that reaches well over 151,000 people around the globe and distributes books and teaching CD's on the prophetic move of God. Jeremy has prophesied to thousands of people from all walks of life such as local church congregations, producers, investors, business owners, attorneys, city leaders, musicians, and various ministries around the world concerning areas such as finding missing children, financial breakthrough's, parenthood, and life changing decisions.

This prophetic ministry desires to see every believer awake to their destiny. Jeremy releases the prophetic word of God everywhere he goes through a strong prophetic anointing and with a manifestation of the Kingdom of God. He ministers with a revelational prophetic teaching gift that brings a freshness of the word of the Lord to the body of Christ. He teaches the principal that we are positioned in heavenly places and that we are called to minister out of that realm. He accomplishes this through conferences, prophetic meetings and church services. He serves on many governing boards and speaks to business leaders across the nation. He has had the privilege of ministering prophetically to Governor Bob Riley of Alabama. He has also ministered to thousands overseas including millionaires around the world. He has hosted and been a guest on several radio stations.
---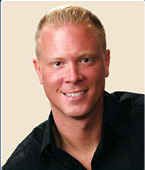 Matt Sorger
is a prophetic revivalist who travels throughout America and the nations of the world bringing a fresh word and a fresh impartation of God's Spirit through national conferences, prophetic healing revival services and international miracle crusades. He also hosts pastors' and leaders' conferences throughout the nations to help train and equip leaders in the power of the Holy Spirit. Matt carries a strong healing and miracle anointing with many instantly healed in his meetings. His ministry is also used to help spread the fires of revival and ignite a fresh passion in the hearts of believers to go deeper in their relationship with God.
Matt's passion is to see the presence and power of the Holy Spirit transform and change peoples' lives. He also places great emphasis on the practical preaching and teaching of God's Word, bringing a great balance between authentic, supernatural encounter and solid Biblical truth.
---
Pastor Barbara J. Yoder is the founding apostle and senior pastor of Shekinah Christian Church, a
racially and culturally diverse church in Ann Arbor, Michigan. Pastor Barbara is known for her cutting-edge prophetic ministry and apostolic breakthrough anointing. She travels extensively within the United States and other countries ministering at various conferences and seminars.
Pastor Barbara has a passion to see the apostolic church restored (Acts 15:16-17) which will cause the harvest of new believers to erupt in cities, regions, nations, and the kingdom of God in every section of society. She moves powerfully in the area of spiritual warfare and breakthrough on a corporate level. She preaches the Word of God, which breaks through hard and impossible situations in individuals, churches, and cities. She is known for releasing life and liberty. Prior to the ministry, Pastor Barbara worked in the academia.
---
John Kilpatrick Ministries was birthed in 1996 out of the white-hot fires of the Brownsville Revival. It

was during that move of God that John Kilpatrick began to travel all across the United States and encourage pastors and churches to pursue revival. Today, JKM reaches millions of people through inSight, which is our weekly television ministry. John Kilpatrick is now pastoring the Bay Revival, which has been marked by thousands of miraculous healings. Through live broadcasts via television and internet, JKM is reaching this world with the message of revival and passion for the presence of the Lord.
John Kilpatrick experienced firsthand the Glory of God as Holy Spirit entrusted to him the pastoral oversight of the Brownsville Revival in Pensacola, Florida. He now travels extensively across the nation spreading the fires of revival and impacting churches around the world through media ministry. After nearly forty years of pastoral ministry, twenty-two years of which was his tenure at Brownsville Assembly of God, he and his wife Brenda are fulfilling their apostolic call by establishing churches and mentoring ministers. His hunger and passion for God's presence awakens and stirs the hearts of many to cry out for a move of God.
---
Product Details
| | |
| --- | --- |
| In Stock: Yes | Weight: 2.25 lbs. |