The Angels Among Us Package ( 2 Books) Save 40% Now by Marie Chapian and Steven Brooks


Marie Chapian and Steven Brooks - (SKU#: NM38515)

Price: $33.98
Sale! $20.39 (40% Off!)

You Save $13.59!




SALE SAVE 40% NOW!
Limited Time Offer

Angels Among US Package

Regular Price

$33.98
NOW: $20.39
Quantities
Are Limited So You Must Act

FAST!!!!!

Angles In Our Lives
by Marie Chapian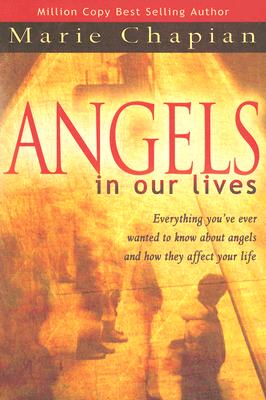 There really are angels all around us. They are given to us by God for very specific purposes. Most of us lead lives far too noisy to be aware of the "ministering spirits," but they are here...among us. The more we know, the more we can recognize their presence and cooperate with them as they do the Father's will on our behalf.
You will find the answers to these and many more questions:
·

How well do you know the angels that God sends to you to reveal His love and power?
·

Do you have a personal guardian angel?
·

Are you earth-bound and soul-stuck?
·

How can you partner with angels?
·

Why does God want us to recognize the angels He sends to us?
Angels in Our Lives will inspire and encourage you to know that you are never alone. Ever! Through clear biblical truth and tender but powerful personal experiences, you will enter the interactive realm of angels where you will gain faith, courage, victory, wisdom, and strength.
Are they not all ministering spirits, sent out to render service for the sake of those who will inherit salvation? Hebrews 1:14

Marie Chapian's Angels in Our Lives is a powerful book that will challenge you to pursue a deeper, faith-filled relationship with the living God. Through her inspiring personal accounts with angels and her extensive knowledge of the Word, her book catapults faith in the supernatural and gives deep insight into the realities of the heavenly realm.
--Che Ahn, Senior Pastor, Harvest Rock Church
_______________________________________________
Working With Angels
by Steven Brooks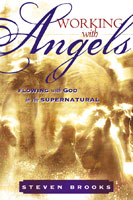 We must work with angels to fulfill God's plan on the earth. The ministry of angels is being restored in the Church. If you are praying for a higher level of spiritual experience, angels are waiting to welcome you to a realm that will bring you closer to your Lord.

This book will lead you toward your goal with biblical truths and real-life, personal experiences.

Discover the striking similarities between angels and horses, as well as the answers to these questions:
Are you a war horse or a show horse?
Have you lost the key to victory?
How does God rank angels, demons, and humans?
What is the "slipstream of Heaven"?
Do you have a personal angel?
Working hand in hand with God's angels, you can draw closer to Jesus and see Him build His Kingdom through you!
Product Details
| | |
| --- | --- |
| In Stock: Yes | Weight: 2.5 lbs. |