By Julie Winter
Price: $16.99
Sale!
$9.99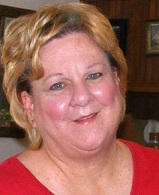 Is the party over? I saw the empty boxes piled sky high at the recycling bin by the grocery store yesterday. In some ways it can be a relief that all the pressures of the expectations from others for the holidays are over. But the stores are preparing - I saw Valentines Day supplies and St. Patrick supplies and even gardening seeds out for sale!
Yes, the stores will keep the pressures on for the "expectations." To the point, that it's not about choice for what you want to do, but the idol worship of following the craze. If you are feeling a big relief, do a self-check on that. I have. And when I shot down the unrealistic expectations, I felt so much better! And I have gotten better at it over the years.
People don't always understand what you have been through, or WHY you have done what you have done. Most everyone, especially when still young, have had the idyllic days - you know where everyone is a star, including you. Ha ha, or so you thought! But I've lived life and read the news and widespread, it's not so Christian idealistic as everyone puts on. Many are just making the best of it.
One of the best verses in the Bible is Romans 12:1 -

"I beseech you therefore, brethren, by the mercies of God, that you present your bodies a living sacrifice, holy, acceptable to God, which is your reasonable service."
It's that word "reasonable!" We have so many "super Christian" stories and amazing testimonies, that the everyday gets put way down low. Too many of the "leaders" have "arrived" to this great place with these awesome testimonies and stories as the norm.
Hey guess what? I've been around now over 60 years and have gotten around and it's not all that of that! In fact, I lost some popularity because I stayed real and said it real and took some persecution for that! I didn't live up to the "great testimony" so I was nixed out, and I did what I did because I WANTED to be real and not phony!
The result was more of personal Jesus and a lonelier life in some ways, but the choice was mine. Here's what happened, I sought for more of Him, and I got more of Him! We just need to do this as a society. God made me needy, but then asked WHO did I want fulfillment from?
It was not an easy time, but I am stronger and I know it. The hardest part was seeing others who did not want to go that way when I thought they did. But sometimes the path is narrow. Now, I will be honest again and say that not ALL of it is narrow, but some places are.
A shepherd will take His sheep from mountainside pasture to mountainside pasture and some of those paths are narrow to get to the next mountainside, but they lead to another wonderful wide fresh field! So just because a place seems real tight does not mean it is forever. God likes to bless! The true Church will always have hope that the world does not. That is why it is so IMPORTANT for us to share our testimonies.
In fact, it's something that the Church should really emphasize in the coming days and years! What did God do for you in the REAL of living? Oh those testimonies can help others so much, and even to know that it's not always a box of chocolates and your worst time was that you got one you didn't like. No, life can be much harder for people than that, and you aren't going to win the lost (without repercussions) if you aren't real.
The world is hurting without hope and neither you, nor I, are the Messiah! But there is a Messiah and His Name is Jesus and He knows how to meet the need where it is! It's not just about our good deeds for the poor nor the building fund for something more or a good presentation for show!
No, He is an every day God for an everyday world! Please don't let the hype get to you. If I preached this in the last two months (before New Year's) some might say, "Oh she just didn't get what she wanted."
Well, I did get some of what I really wanted and some of what I didn't. But I did get peace!!! And it's a wonderful resting and refreshing place but since there is more, I will rest and then get back to the WORK of believing, and that will benefit me and others and it will bring increase in what matters. I hope you feel the same way too! God is good every day! Have a great year!
Pam Clark