By Doug Addison
Price: $15.99
Sale!
$7.99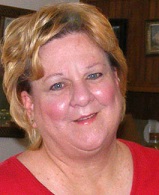 One of the amazing things to many church goers who got "out of the box" of the church was the fact that the world was still going on and not as "in need" of them as they thought. And to be truthful, not all the unchurched were falling apart.
This has been shocking to many who felt that controlling the "end of the world" was dependent upon them. In fact, there were many biographical movies made about people who were once churched strong who left the four walls to pursue their gift and career.
Now if they left the church completely and didn't mingle with other sincere Christians, for sure they got off track. But many good ones used the monies they made and gave to many charities where people really needed helps that the Church was not giving them. These monies were an answer to many people's prayers for help and needs!
Elvis, Oprah, Neil Diamond (of my day) and others had wild adventures but also had kind hearts. Politically, the Church (at large) put tight boundaries on them, but something inside of them pushed them for a success. Today we watch "The Voice" and "America's Got Talent" and see others, some Christian and some not (hopefully yet) who have a drive inside them to use their gift and talent in ways that go beyond their local neighborhood. We love those shows!
Our love for that kind of thing shows that inside of us are many pent up dreams and desires that "if we could," we would express what is in us too! And granted, some of it is wannabe talent. I sang my heart out as a kid, but no one was lining up to hear it, even family too much too, ha ha. But there was expression inside that wanted to bloom.
I have never been an artist; if I drew something, you would think it was trash doodles someone just left behind to throw away, but inside of me were pictures. I loved my little Brownie camera as a kid, but I didn't grow up with money to burn and those film rolls and melty flash bulbs cost money, so I never explored what all a picture could be. You certainly could not "preview" and try again.
But when digital and graphic arts became available a number of decades later, that picture inside of me was able to get released! I'm still not a pro but I have a place of accomplishment on some things I never saw before. The point of all this is that the individual inside of us is important even if we can't see the whole thing yet.
Joshua loved Moses and he loved the anointing. When the crowd was off doing other things, Joshua would linger aside and hang out around the tent. He saw and felt things others didn't so much. When David was a young lad tending sheep, he sought out God even when others thought he was just a foolish kid, but something was at work inside.
Moses himself got started when he "noticed" a great sight he had not seen before on the backside of the desert. He felt consumed with all he had been through, but there was a bush that burned and the bush was not consumed! Because he stepped aside to look, his focus was off of him and suddenly all the "whys" he had been asking got answered back! He was to be called to another service!
And most of you know the story. He was to get the attention of the children of Israel and take matters to the Pharaoh and start a new Spiritual order. And it didn't go over so well many days, but he pressed through because something inside of him was still burning.
Through all this, God had a Plan and He still has a Plan going on. He is just doing some things in different ways now. When the people groups were smaller than they are today, leaders could stand up and make big changes on the groups of people. And the world has seen world conquerors who through tyranny and oppression lorded their dreams over others. Not all of them were such good people.
But we have a good God, and He has not forgotten His people! Jesus came to "change the order" in how some things worked. He honored the "old school" but saw a new day. He came to establish a New Covenant that was dependent on the Holy Spirit and not just on another individual leader.
God was not getting rid of leaders; He personally discipled the 12 and called Apostle Paul and they commissioned others for order, but it was not to align with just one living man walking on earth but many. The way things "worked" was a bit different. Instead of one person having "all the gifts and power", now groups of people were being equipped and helping each other, and this pleased God.
What has made America great? Why do so many believe in the "American dream" where you can start with little and gain much? Isn't it because we offer individual freedom? Other nations look to us and marvel, but if they migrate over here, they don't just find one person "in charge" but many, and even the strong leadership like the Presidency will change hands every 4-8 years. It throws off other nations who would want their cronyism to rule the world. After 200 years as a nation, we are still here!
Jesus is still Lord to many of us and the tribe is still growing. But globalism is a real issue also as travel and communication has exponentially increased like Daniel prophesied, and shows no signs of stopping. It's the "end of the world" ~and~ "Jesus is coming back!"
But people are not stupid, because education has greatly increased too. Access to info is not just in a book a library down the street away, but a quick Google search away! Lacy patterns of understanding have developed and it is growing and getting more elaborate.
Some feel confused because they are looking for a Moses to escape to, but in the "new order" the Holy Spirit is leading the way. It started on the day of Pentecost and He hasn't stopped moving! Oh, there has been some resistance, but the knowledge of the Lord and His glory is increasing! Just the way it "works" is a bit different than the Old Testament.
We can't get rid of that foundation because it is necessary to the greater work. The individual is important, parents are important, schools are important and understanding how good order works is important, but the focus is not just a destination, but the increasing Presence of God. And there is power in that Presence!
The world calls it "good thoughts." They sense and feel it and even wish it for themselves and others, but the power of goodness and good is in God, who has a Plan. Many of us want a revival and a refreshing and it will come, but you have to be in the right order for it to work.
The River of God is Rising
God is not coming with the "savior" of a man, He has already ultimately done that through Jesus, the Messiah, who will come again FOR His people and use His power of peace to destroy Satan under His Feet! But we are His Body. Jesus said it was good for Him to leave so that the Holy Spirit could come. Like the little babies we are inside, we say "No!" like the disciples did.
Jesus said, "No, it's good, because then not only will greater power come to you, but it will come to the precious individuals that I have taught you to care about. It is a spring of Life that can come out of your belly (or heart or gut we would say today) and give you and many others the increased power of good!" [my paraphrasing obviously] Truly, this was a remarkable concept.
Many one man/one woman shows are not lasting as long as they used to. Today there is a flow that we are navigating in. As the current flows, it is encountering many obstacles, but there is still a flow. In some places it swirls, making a cloudy mess, but there is a force behind it, and it's flowing.
Some of the design work is as spectacular as the Grand Canyon where waters once obviously flowed in a dramatic way. There is a hunger out there as deep and as wide. But what is flowing is the River of God and we are learning to navigate it. We are cross pollenating and finding His channels, but they don't linger around just one person anymore like they used to.
We still need order but the order is not coming out of loins but the Spirit. This Spirit has every intention of overcoming evil. "For this purpose the Son of God was manifested, that He might destroy the works of the devil." I John 3:8
In this dispensation, the River of God is rising through His people. Yes, we still need leaders and equippers! We are in desperate need of that. But through understanding we will find that we all have a place and a position and a work to do! And then as it says in Habakkuk 2:14 -

"For the earth will be filled with the knowledge of the glory of the Lord, As the waters cover the sea."
We live in an awesome day! Hold fast to the right foundations, be knowledgeable in His Word (the Holy Bible) and be ready to clean yourself out and receive all that He wants to offer you. It will take some time, but the progress is sure. Moses and a few others got us started, but a thousand times ten thousand is at the end.
You as an individual are important but whether you flow with Him is up to you. We want His Spirit, we want His Presence, we want the good and the clean and we can have it. Definitely let man help you, but look for God's Spirit who will be very interactive with you!
Respect those who can help you and enlighten you. Then the greater will be your increase! There will be some resistance but this resistance can make us stronger. A three fold-cord is stronger than just one. A net can carry more fish than a single fishing line and hook. We are His harvest!
Pam Clark