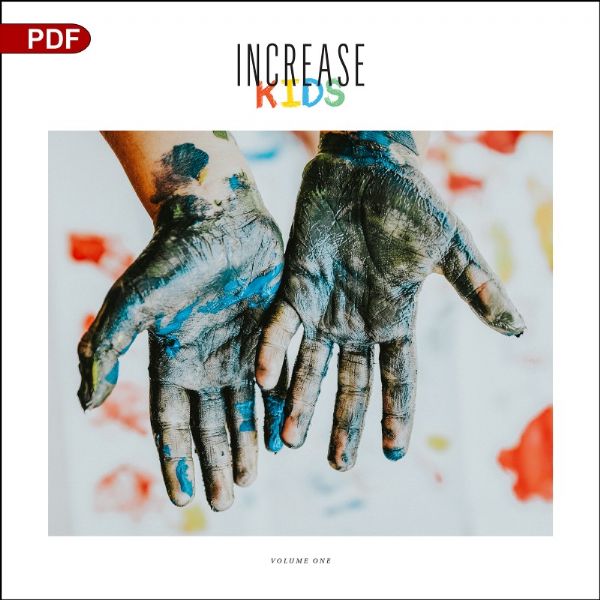 Increase Kids (PDF Download) by Increase Productions
SKU#: PROD71255
This is a downloadable item. You will download a copy of this digital product directly to you computer. No items will be shipped to you. All sales are final. No refunds. Should you have any questions please email customerservice@identitynetwork.net or call 205-362-7133.
The purchaser is responsible for downloading and transferring the product to their computer or e-reading device.
All E-Books on Identity Network are in a PDF format. If you do not have Adobe Reader,
you may CLICK HERE to download a free copy.
INCREASE Kids Volume One is a collection of real-life stories from children around the world who are living a supernatural life empowered by God. As king Solomon prophesied in Psalm 127:4, "like arrows in the hand of a warrior, so are the children of one's youth," God is raising up a new breed of families across the world who are teaching their children that they don't have a junior Holy Spirit, and that God wants to partner with them to bring Heaven to Earth. Jesus has created kids to be weapons who destroy the works of the enemy and disciple nations. As you read this book, we hope you are inspired to empower a generation of children to walk in intimate connection with their Father in Heaven, do the works that Jesus did, and even greater!

Product Details
Related Categories