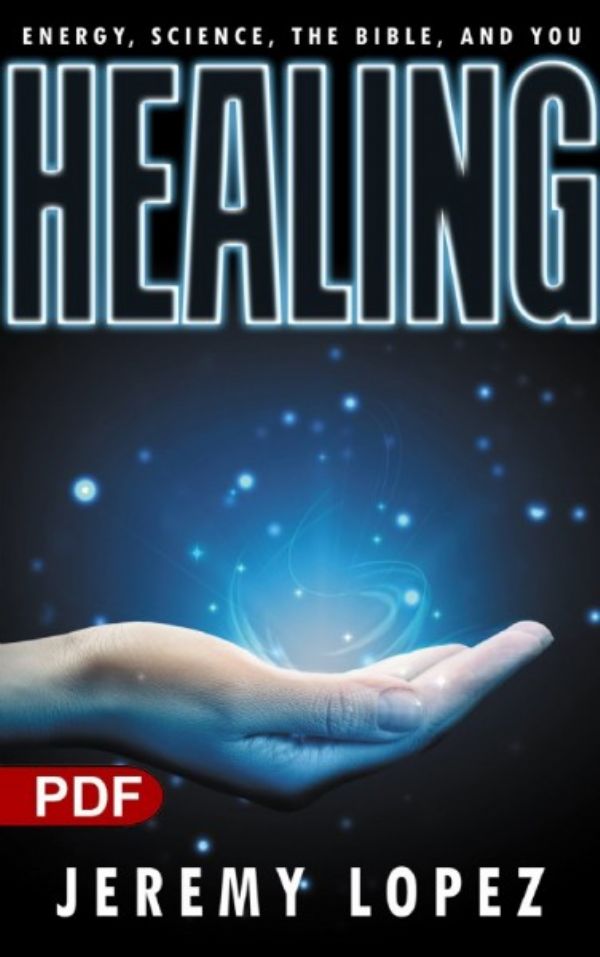 Healing: Energy, the Bible, Science and You (PDF Download) by Jeremy Lopez
SKU#: PROD70609
This is a downloadable item. You will download a copy of this digital product directly to you computer. No items will be shipped to you. All sales are final. No refunds. Should you have any questions please email customerservice@identitynetwork.net or call 205-362-7133.
The purchaser is responsible for downloading and transferring the product to their computer or e-reading device.
All E-Books on Identity Network are in a PDF format. If you do not have Adobe Reader,
you may CLICK HERE to download a free copy.
HEALING: Energy, The Bible, Science, and You
by Jeremy Lopez
In what many are already calling the "most comprehensive" book ever written on the topic of divine, spiritual healing, new thought leader Jeremy Lopez releases his highly-anticipated thirty-eighth book HEALING: Energy, The Bible, Science, and You. From the very beginning, even before the rise of human civilization, there has existed an interest in health, healing, and wholeness and the subject of healing has been shared within literally every world religion for centuries. In Dr. Lopez's most comprehensive book to date, learn to correctly discern the "gift" of healing as never before. Recognize the true cause of all sickness and infirmity and begin to see, once and for all, that a life plagued by constant pain, physical infirmity, and dis-ease is not only unnatural but also unnecessary. In HEALING: Energy, The Bible, Science, and You, Dr. Lopez draws heavily upon the prophetic gift as well as a lifetime spent studying the ancient texts of world religions and shares the secret behind what the ancient writers of old meant when they said, "Physician, heal thyself!" Learn to recognize the "gift" of healing already lying dormant within you and recognize how the gift is awakened. Gain greater insight into the mind-body-spirit connection and learn to discover as never before how thoughts, words, and actions affect the physical body. Learn to recognize how energy is transferred and how energy impacts literally every organ of the human body. Recognize the importance of seeing the power of the Spirit at work in all areas of your life and declare, once and for all, not only your own power you possess to be healed but also the power entrusted you by God to heal others and the world around you. As an agent of healing, a mandate has been placed upon your life to bring healing to the world. That healing begins within you.
Product Details
Related Categories