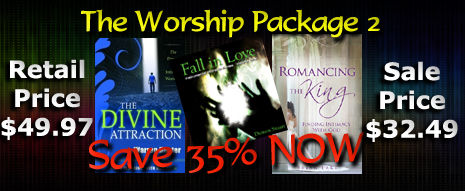 SALE
SAVE 35% NOW!
The Worship Package 2
Regular Price

$49.97
NOW: $32.49
SAVING YOU OVER $17.00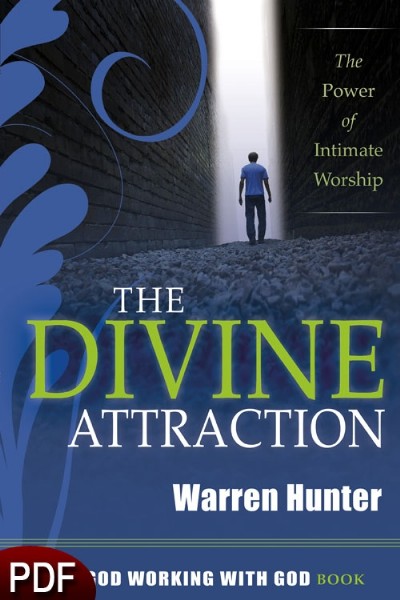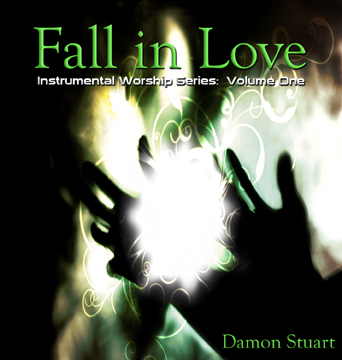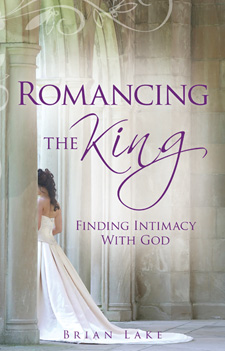 _______________________________________________
The Divine Attraction
The Power of Intimate Worship
by Warren Hunter
True spiritual worship and supernatural fellowship can be a way of life!
Your peace, your hope, is in understanding that God is looking for His Spirit dwelling within you.
He is pleased when His Spirit is released to worship! The most powerful worship happens when His Spirit within you touches Him. Your spirit is renewed, strengthened, emboldened, and encouraged.
As an apostolic revivalist, author Warren Hunter delves deeply into the depths of God's love for His children and shows you how:
Attraction leads to an intimacy unknown to most Christians.

Worship touches your innermost being.

Worship releases GodÕs nature and character within you.

Worship establishes the environment of the Spirit.

God inhabits the praises of His people.
Experience true Divine Attraction every time you worship. You will enjoy God's presence in a completely new and exciting way!
_______________________________________________
Romancing the King
Finding Intimacy with God
by Brian Lake
Reminder: God desires a relationship with you. Reclaim: Your place of intimacy with your heavenly Father. Recover: Romance with the Lover of your soul.
Romancing the King is a description of God's yearning for relationship and intimacy with you. Like Esther in the Bible, you are permitted to enter the King's presence because you have been invited-the King desires you.
Intimacy with your Lord is a close, personal relationship where you can openly share with each other private information. To gain access to the splendor of His Kingdom, you must establish a relationship with the King. Romancing the King shows you how to enter His presence.
You will explore:
God's glory through friendship and fellowship.

The nature and character of God.

Practical steps about how to spend time with Him.

Your purpose and destiny.

The intimate details necessary to enter the deepest level of worship.
You will be drawn into a divine romance with the King of the universe as you examine the disciplines of fasting, prayer, worship and praise, and the ministry of the Holy Spirit-all working together to deepen the romance between you and your God.
Each chapter concludes with several Points to Ponder, giving you the opportunity to experience fully all of God's peace and love as you Romance the King!


_______________________________________________


Fall in Love: Instrumental Worship Series Volume 1
by Damon Stuart Worship Ministries
Jesus said that the greatest commandment was,

"Love the Lord your God with all your heart and with all your soul and with all your mind."

(Mat. 22:37). With that in mind, this CD is a collection of instrumental music to express your love to God in your time of devotions or prayer. May you fall in love with the Lord even deeper as you listen.
For All That You Have Done
You Reign
Exalt the Lord
Fall In Love
Holy
Hallelujah to the Lamb
Samples
Damon Stuart Worship Ministries

was created to bring people into the deeper realms of worship and praise. Damon's desire is to see the heart of worship become reality as people enter His holy presence.
Product Details
| | |
| --- | --- |
| In Stock: Yes | Weight: 2.75 lbs. |