By Kevin Stevens
Price: $17.99
Sale!
$10.99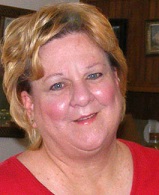 The Lord told me in November that 2017 is the Year of Victory. (I thought He told me "early" but over the years, I have learned that He has His reasons for things.) He asks: What can you believe God for victory of, from or over? Think BIG!!!
Now think FAITH – that is the "I want to." Now think BELIEF, making it happen. Now what will aid all that? This is your work in God, to believe. Be practical, in the Spirit. God can do the impossible! If you can honestly agree with God for it, you can have it! You just have to tend it in the Garden of your faith.
Are you agreeing with God? Then make room and let God invade your soul with His faith! He will do it if you ask! God will give you His inward approval on things. Seek that!
Start your believing with your home area, your immediate day-to-day surroundings. What can you believe God for? What would be your wonderful dream there? (That is your Jerusalem.) Some areas of vision will have more appeal, and this is most likely related to your calling, but you are a person too, in God's eyes, created for fellowship with Him, not "just a job" to be doing. Be well rounded. Know your cause!
Jesus has an order for things that relate to Him. He told the disciples in Acts 1:8,

"But you shall receive power when the Holy Spirit has come upon you; and you shall be witnesses to Me in Jerusalem, and in all Judea and Samaria, and to the end of the earth."

What He spoke about started in their immediate locale and spread concentrically outward, in waves that reached the whole world!
We all need the balance of the foundational beginnings and the bigger picture out there. Now after you "see" your Jerusalem - or your close-in personal area changing, expand after that, what would you also wish for in logical Spiritual ways?
Be faithful in little and He will give you rulership over much in your life. Now, think even bigger, what do you want for the world? This is where we start unifying with each other in His Vision and God likes that. We don't have to be "the same" but we can AGREE for God's goodness for people and the lands! He has safe parameters for you, if you seek His wisdom.
As you progress from home to abroad in your spirit, there will be some things that "ring your bell" inside. Pay attention but don't get stuck there. Be open to receive but don't put "certain" demands on knowing all the "how it should be done." We are on a journey. We are disciples too, being taught, not taking His place. He will get you to your destination.
If you learn how to stretch in God - being open to receive with a teachable spirit the new revelation - then you will find yourself maturing, even without trying! There is a Flow, there is a Pace, there is heartbeat that occurs like the ocean's waves, where the Spirit resides. Strength will start to enter your soul.
Get into that flow. Some days it roars, some days it's calm, some days it is happy and splashy and some days it froths, but it is all life from the Throne of God...
I like body surfing at the beach. I was not interested in trying to be a pro surfer, but some are. I love that rush of the wave that spurs me forward. It's a delightful time to me to feel that force of power that God created for me. So get your Spiritual surfboard out and take a ride! Hang ten, as we used to say in my old surfer girl days! :-) Curl those toes! Hold on to the board!
You will learn to lay low when you need to lay low. Those are your best prayer times. Other days, you will glow, walking around and spreading the joy, riding the wave or basking in the afterglow. Many other days you will intercede (paddling into the prime areas) but in that laying low in that place of humility with Him, you will find yourself nestled in His Love. You will start learning the pull of that undercurrent, setting you up for the wave that is coming.
Knowing the heartbeat of the Father, leaning like John on Jesus' breast, is a wonderful place to be. It will make you laugh and cry like He does! Expectation will swell in your chest. You will be willing to endure.
There is a River whose streams make glad the City of God! This is a River from an eternal Spring! It's a good River! It has a good outflow. A place where even if you do warfare, you will not be defeated or really damaged, because you know you will heal. It is a place of Victory, because it is IN Him!
God just gave me a joke, He said, "This water will float your boat!" LOL, God will laugh with you!
Victory is not about just finding something *you* can do but about finding your place in Him to partner with Him in agreement, and seeing what HE can do! Then He gets the glory. He won't forget you. He just has an Order that works for Him. We learn to pray "Your will be done!" and there is joy when it is done; it is a Companion of joy.
What do you want God to do in your home? Believe for hard and impossible things in His will. He CAN do them! He's done them for me and many others! What about your town or city? What about your nation or favorite cause? So much to pray for, but a Loving Caring God to pray to! Yea! When we agree with God, He will take you personal. :-)
Yes, it's about connecting with His Flow! We have the heroes, who can seem to surf half miles on giant waves, but He is there in the short spurts too and they can be just as fun. He's there in that too! We get skilled as time goes by and we stay pure. We learn how to do that too. Don't cry if you don't try! In the Lord, it can be done.
Your gift will begin to make room for you. When you discover it, and move in it, it works in the Flow, His Flow! There was a venomous serpent that took hold of Apostle Paul's arm. It came to hurt and challenge him. He observed it and discerned it, and then shook it off into the fire! He didn't have time for that, it was in his way for the greater cause. He had a job to do for the Lord! He had to see it done.
You can do the same thing when you draw close to the Lord. Be wise and don't go out of your way for trouble, but when you find HIS Heartbeat, you can go with His Flow! You will feel satisfaction in that. He will never leave you nor forsake you. And healing IS the Children's bread. Selah.
You know, you can taste the good in food if you try. When people get the real deal on things, they don't go back that easily to what is less or a lie. The real thing satisfies.
Maybe God is calling you to preach, if you aren't already. There are different ways to share the Gospel. The burden you have is the one that God wants to work with you on. Pray for that situation and the preaching (sharing the Gospel) will come out, probably in a variety of forms, but it will feel right and good to you! It could be the birthing of your ministry. It becomes a lifestyle and we have many course corrections along the way to obtain the best.
Just be grounded in the Word, which for all of us is a work in progress. If a child asks for bread, his good parent will not give him a rock that he can't eat. Our prayers to God will be answered by His goodness! We just can't tell Him "how" to do it, but He is very willing to work with us in the "how," it gives Him pleasure!
If the devil gives you a rock or a stone, pray about it and then if it is not corrective and helpful for you, throw it back at him and run him off! LOL, you discerned that it's not God! God will turn that to good. Jesus declared to him, "It is written!" and claimed the goodness of God. I have seen Him do it, over and over. Maybe you will build a rock hut or fort to store all the good that is coming! Remember that rocks are symbolic of words and foundations. Build yours on His! Make it your stronghold.
Pam Clark