By Jeremy Lopez
Price: $11.99
Sale!
$6.99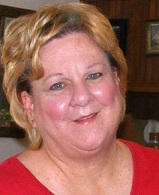 Like many of you, I have received attacks on my body at different times, and there have been some serious issues. But through prayer and faith, and practical helps, a lot has been overcome. There are appointed times for us, but while we are alive, we do want to give it our best!
It's so good to pray the Scriptures and believe in the atoning grace of Jesus through His work on the Cross. He paid the price for us! After the recent shooting event in Texas, I heard the associate pastor there on the news proclaim when asked how they are doing say, "We trust in Jesus and He is no stranger to pain. He suffered on the Cross to die for our sins!" It was a powerful message. Salvation is the first and most important thing.
And we can also believe the words of Jesus that He said when the leper came to Him for healing.
In Matthew 8:1-3

When He [Jesus] had come down from the mountain, great multitudes followed Him. And behold, a leper came and worshiped Him, saying, "Lord, if You are willing, You can make me clean." Then Jesus put out His hand and touched him, saying, "I am willing; be cleansed." Immediately his leprosy was cleansed.
This leper was no different than anyone else. He just got a disease. Jesus declared that He was willing to heal him! He came as the Healing Savior of the world. If we follow Him, we can be delivered of many things!
The prayer of faith will heal the sick. The laying on of hands and the anointing with oil with the prayers of faith will save the sick. It is a submission to God's good will!!! God holds the keys to our lives and we seek Him as we should.
Good for Body, Soul and Spirit
But here is another nugget that I have learned that has really helped me and my faith. I have studied the Word enough to learn that God does love me and that He wants good for my body and my soul, as well as my spiritual life.
The enemy comes in many forms and we have to be wise to his devices. Sometimes I get "tempted" with an affliction. My arm or leg or side or head (etc.) can hurt and there is an "invitation" to believe for so much worse!
But it is the "invitation" of the enemy. I have learned to take it to prayer. And I have also learned to tell my body that God loves my body and that I love it too, and that it is God's will to heal me and keep me whole.
It really has paid off when I started doing this. It opened the door to God's good Spirit! Many have been taught that God loves their body, but there are still so many who need to know that truth or to affirm it within themselves!
This has helped me many times to resist the devil and to receive God's loving, healing, Spirit for me. It has helped me to align with His will and realign my life to conform with the Spirit of His goodness. Then I can share that with others!
Psalm 107:21

Oh, that men would give thanks to the Lord for His goodness, and for His wonderful works to the children of men!
1 Thessalonians 5:23

Now may the God of peace Himself sanctify you completely; and may your whole spirit, soul, and body be preserved blameless at the coming of our Lord Jesus Christ.
Pam Clark