By Jean-Max Jean-Pierre, DDS, MDS
Price: $14.99
Sale!
$7.99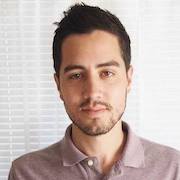 There is a gas station I stop at periodically on my way home where a very angry man works. I'll refer to him as Angry Ninja because in conversation he once told me he practices martial arts. Angry Ninja towers over me and is always wearing a hip, knit beanie. If you walked in right now he would tell you his grievances with little introduction.
You've met these people before. They're always prepared, ready to unpack today's dose of "everything sucks" at the first opportunity. Always something different, always negative.
One time the story was about the drink machine being broken and rude people ignoring the sign and messing it up more. Another time was about playing video games so he wouldn't have to be violent in reality. Another time it was something about a crazy friend. I kid you not, this is every time I go.
He's actually pretty nice to me, and I feel bad for him. In his mind the universe is always working against him. Sadly, I think he's totally unaware of how consistent his negative narrative is. It's his default mode. It can be my default mode.
Here's the narrative I think we are prone to:
That person is ridiculous.
He got me thinking. What is the counter-narrative I need to be telling? I don't think confronting Angry Ninja, or anyone for that matter, is the wisest option. But my words matter. My attitude matters. My example is a small influence.
The counter-narrative is full of gratitude, praise, encouragement, optimism, grace, and love. It redeems a terrible day and refreshes a weary soul. "A honeycomb, sweet to the soul and healing to the bones," as Proverbs beautifully describes it.
I'm determined to break my default mode. To replace grumbling and complaining with gracious words of life.
Chase Butler