By Mark Virkler
Price: $17.99
Sale!
$10.99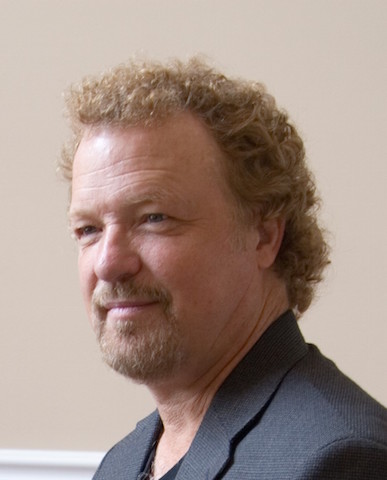 Whom shall he teach knowledge? And whom shall he make to understand doctrine? Them that are weaned from the milk, and drawn from the breasts. For precept must be upon precept, precept upon precept; line upon line, line upon line; here a little, and there a little. Isaiah 28:9-10
Enlighten means to impart knowledge or to shed light on something, intellectually or spiritually.
God has been about enlightening mankind since the fall of man in the Garden of Eden over 6000 years ago. Ultimately, this enlightening will bring about the restitution of all things (see Acts 3:21).
Restitution is a legal term. It goes beyond restoration or reformation. Restitution requires that something stolen be given back or compensated for.
Ever since Adam and Eve introduced sin and death into the world, God has been in the process of restitution. And He has always had a remnant, either a person or group of people on the cutting edge of history, leading the way, line upon line and precept upon precept, here a little and there a little. These remnants have always been a little ahead of the status quo, often shunned and even persecuted at times.
Revelation that Challenges
About ten years ago I began receiving revelation from the Lord that challenged doctrine I had held to be true for a long time. This new revelation came in concert with an extended period of severe and intense tests and trials in my life.
The adverse circumstances I found myself in caused me to dig deeper and seek more of God than I had known, since being born again and baptized with the Spirit as a teenager in 1970.
One of the callings of God on my life is that of a prophetic teacher. But some of the things I began seeing in scripture as I sought more of God seemed to contradict much of what I had been taught. I told the Lord, "I can't teach this. I've never heard anyone else teach this."
But as time progressed, my path began to cross with other believers that were seeing much of the same that I was seeing. I realized there was at least a remnant being enlightened with a clearer and better understanding of God's plan for mankind and planet Earth.
Still, it seemed this remnant that was seeing much of the same that I was seeing was rather small. The more I taught the new revelation I was getting, the smaller my audience became. I even found myself unable to get into some churches I had ministered in on numerous occasions.
Jesus said in John 3:3 that in order to see the Kingdom, one must be born again. But everyone that is born again is not necessarily seeing the Kingdom.
I have realized that the doctrinal changes I have embraced are because I am seeing the Kingdom much clearer than ever before. And the real proof of what I am seeing is the fruit it is producing in my life. God is developing His character in me in ways I had never imagined possible, and I am discovering the peace that passes all understanding (see Philippians 4:7) and the rest that remains for the people of God (see Hebrews 4:9).
While it seemed my audience was shrinking for a while, in the past year or so God has been connecting me with many that are receiving a clearer revelation of the Kingdom, and as a result are getting a much better understanding of scripture.
This has been a great encouragement to me, and since entering into 2017, I have heard the Lord saying that this year will be the year of enlightenment, when many more will begin to see the Kingdom as never before.
A Kingdom view is absolutely necessary for the Body of Christ to be on the cutting edge of history, working in concert with the hosts of Heaven, as Heaven converges with Earth, bringing about the restitution of all things.
The process of enlightenment that has been ongoing for 6000 years is about to snowball, enabling the Body of Christ to not only make an impact, but to literally change the world.
Surely we were born for such a time as this!
Lanny Swaim