By Michelle D. Cook-Hall
Price: $12.99
Sale!
$3.99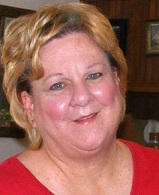 We reach people in different ways because people see things in different ways, and that difference also makes them pray in different ways! Jesus taught us to be concerned about 24 hours at a time: "Sufficient for the day is the evil thereof," He said.
"Enough already!" is what He was really saying. "Be in the moment. Handle right now." And we know this process is how many people get over big problems. There is a progression, one step at a time! You cannot take the better step 5 until you get past your 1, 2 and 3!
But people really do think differently and some of that could be your ministry gift. I remember praying for a sound box (amplifier) and recorder for our meetings in Houston one time, and people started asking me "what kind? What features?" And all these other details. I didn't know! I was just looking because we had a need! But they were intercessors, and that is how they prayed. When I gave them some details, it helped them and we got a good one. And I am still saying, "Help me, Lord; I need all the help I can get!" Smile...
I am one who is in the future much of the time. I honestly have to work at stopping at red lights, because I can "see" myself down the road already. Today is but a moment to me, I'm looking for more and what's next! For me, that is encounters with God. But that is part of the prophetic gift, to feel it out, test it, pray into it, look into it, overshadow that in prayers. God speaks to me about it because I pray about it. And I have had to learn how to walk in the gift and the current 24 hour day together. Both are important!
Studying history in school was hard for me. I wanted to know where we could go, what can we do, what's next, and what is possible, etc. But some people love history and if they present it in a way that leads to today, I like it too. When I can see the silver cord, I want to follow it.
But I remember when I first heard people talk about "ages." And it was just after the time that the song "Age of Aquarius" came out, but people were talking about in church, and there are Bible verses about ages – this life, the Millennium and beyond. Not only was there my generation and my parents and grandparents, and possible kids and grand kids etc. which I knew, but there were ages of time beyond that. There are ages past, age present and future ages!
We do serve an eternal God, you know, and when the God of the Ages rises up, that can be sobering! But some people really think that big and you have to let them, because it is their bent and how they see things. I know some people who can barely get out of today and into tomorrow, and some live weeks at a time in their mind, from weekend to weekend. You know what I am talking about - they are weekend warriors!
But honestly, in sharing the Gospel, how people think is important. We really want and need all the gifts! Most scientists that are into space, like the long range thought plans, and those who are into microbiology, like the very short range thought process, and all of these thinkers above mentioned can be very smart! We just often write people off too soon because they aren't thinking the same way we are.
And so it goes with visions. Some see short term and some see mid range and some longer range. I think it's good to work at "seeing" in a little of all of these and keep your specialty, because it's needed. God will work on you for that so that you can contribute.
But if we are going to interact with angels and if we desire to see good visions, we are going to have to look down the road and see what the good will of God is for His people - and His "gonna be people" (the people yet to come, because they will be praising Him), because He died for them and this King is going to have a big crowd at His Party!
But although God is not "stuck" in today, He is all over the place in the moment. He is in Now time, with vision past, present and future. I remember an early vision I had in my young Spirit filled days. There was a line and a dot on it. The dot was today but "yesterday" had a curve attached and needed to line up straight to catch up with "today" so the future could be received. (You probably had to have been there to get it, ha ha!) The point was to be not hung up on some past.
I knew it meant resolving some issues (that I did), and it made a helpful difference. Some can get too lost in the future too and miss the now, or be stuck in the past and miss today's impartations. It's something we all want to learn, because we want that "present time" with God and our lives are special. That "now" is where He speaks to us!
We can have good goals and some past times will need to be understood and resolved, but we certainly want to be in the right place and spirit for the changes of the ages, and we are told that this age is coming to a close. It is God who controls that next age and we can go into a new age (not the occult) with joyful anticipation if we are dedicated and connected to Him. He confronts us "in the now" and even if He speaks of the future (or the past), He addresses it "in the Now."
We want to be able to witness this revelation of Him to people. Now if you want to get close and hear Him talk, you will have to be in the best today you know how to be in. You want to surrender to Him there. And it's work sometimes to understand it, but the work is worth it!
"And it shall come to pass afterward that I will pour out My Spirit on all flesh; Your sons and your daughters shall prophesy, Your old men shall dream dreams, Your young men shall see visions."

- in both Joel 2:28 & Acts 2:17
Many times the young are less cluttered and more open to the thoughts of the future. But no one is left out. God will speak to each of us. We are spirit creatures, so we need to hear in the Spirit.
Ephesians 2:4-7

But God, who is rich in mercy, because of His great love with which He loved us, even when we were dead in trespasses, made us alive together with Christ (by grace you have been saved), and raised us up together, and made us sit together in the heavenly places in Christ Jesus, that in the ages to come He might show the exceeding riches of His grace in His kindness toward us in Christ Jesus.
Pam Clark