By Dr. Kluane Spake
Price: $15.99
Sale!
$13.99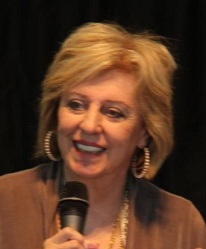 "You know well enough how the wind blows this way and that. You hear it rustling through the trees, but you have no idea where it comes from or where it's headed next. That's the way it is with everyone 'born from above' by the wind of God, the Spirit of God" (John 3:8 MSG).
So many believers are in desperate times right now; many in financial need, many in despair and disappointment. Chances are, you've been disappointed... Try as you may to hold on, it is difficult - and many ask, where can I turn? In unbearable disappointment, heartbreak, broken covenant, gut-wrenching reality -- where can you turn? Who really cares?
Years ago, I received a prophetic word from an old prophet named William Hartley who was a cohort of Smith Wigglesworth. He said to me, "I AM the God Who CARES." Those few words changed my life. Things became a LOT more difficult since then. But, when it seems that no one cares, it's time to be totally certain that there is a God who cares.
Do you hear the night wind speak? The wind of the Spirit blows over you right now. My friend, the angels are also speaking to you! Hear the Angels speak as they did to MARY!
Placing yourself inside the Scriptures allows you to allegorically see beyond the first layers of a natural occasion. You can begin to realize that these same principles can happen within us.
The birth of Jesus is most important single event that ever happened in all of history changed everything - and impacts every living human ever born. His birth was the great divide of time.
I told someone the other day how the morning stars sang for joy at creation and the birth of Jesus. Angels sing and speak to us today.
"Hail ________ (your name), you are full of grace! The Lord is with you! Blessed are you..."
Notice what the angel said then,

"The Holy Spirit will come upon you and the power of the Most High will overshadow you. And the holy offspring born of YOU will be called the Son of God"

(Luke 1:35).
The Holy Spirit hovers, even this day, to birth the Word of God in YOU. His newness reveals more and more, as you participate in this conception of HIS LIFE IN YOU. Do you hear the angels speak to you? God cares.
Particularly, this Christmas speaks to me about how Mary responded! She didn't understand her situation. It wasn't her request. In fact, her unwed condition was humiliation. We need to learn from her when things happen that we don't understand.
Notice her agreement gave life to the incorruptible SEED within her. Like Mary, we must believe, agree, and receive the birthing of The Word. "Let it be," she cried out. "Forever, Oh Lord, Your Word is settled."
What is your response? Only these same words: "Forever, Oh Lord, Your Word IS settled!"
That means you embrace faith with an even more unwavering and ruthless Trust. Total surrender. Believing with every fiber of your being that your PAST experiences do not define the Truth of His Word.
Transformed into Understanding
Beloved, the Lord God draws closer to you today, closer than ever before. It is possible for God to transform us... into understanding. Do you hear?
For sure that living seed in growing. But, what is being birthed? The Holy Spirit hovers, even this day, to birth the Word of God in YOU. His newness reveals as you participate in this conception.
NOW here, in agreement with Divine purposes, is when you begin to live from a place of conscious love and kindness. This is the place where real spiritual awareness comes alive. Confident assurance of the presence of God -- this is where the angels sing.
At the painful time of delivery, the angels sing!
Here are some helpful insights when you are confronted with hard times:
A. HEAR! The wind is blowing right now and the angels are singing. Hear afresh what the Lord is saying that is imperative for what you are birthing.
B. The seed birthed in you brings new life. Hear the whole revelation - it is new. It may be in song!
C. You are birthing something creative that will impact your world.
D. He WILL perfect that which concerns you.
E. Stand in faith. Having done all STAND some more. Stand on the Word.
F. Trust in His creative process -- He is the God Who cares.
G. Expect miracles and Divine intervention -- today!
Lord, We lift up our eyes and give you thanks because the heavens are already open!
Lord we lift up our eyes to you and give you thanks.
My friend, let us rejoice together.
Dr. Kluane Spake